Enjoyable Office Mates
In this world, you just have two options. Either do what you love or love what you do. If you do what you love, of course you love what you do. But if you don't do what you love, you still need to love what you do.
It just light post to show the way I enjoy the office circumstances. Office mates are the most influence matter in working life. If you want to enjoy your job, you should have enjoyable partner (at least).
Several weeks before deadline, when our workload was increase, we got some intern to help our project hahaha. Actually, they are not intern, just engineer same with us. But they are temporary contracted until the project finish then back to their original project again. The day when I brought DSLR + tripod, but Yohan out of office. So, there's no Yohan in below animated pictures.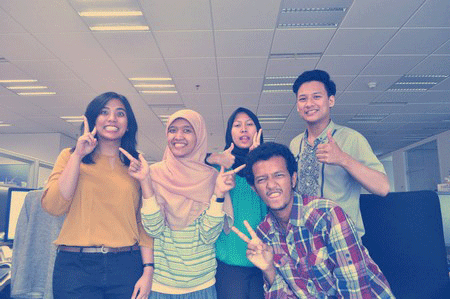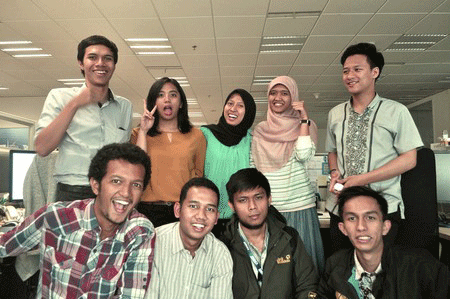 "Where The Land Inspires The World"